July 11, 2020
Neil Patel is an SEO (Search Engine Optimization) Marketing expert. He definitely makes a lot of videos as any of his fans know (or anyone who's ever seen his channel knows), and talks a lot about many different aspects of marketing. He's quite prolific actually in many ways, in that he focuses on a great many topics within the field and across the board. Since that's the case, he doesn't always talk about how to do "passive income" and focus just on that the way this specific page does or some channels do, but it's still something he does in fact still make a few videos about from time to time.
This video he made here is actually geared much more towards the technical end (rather than the marketing side) of things when it comes to the topic. In it, Patel talks about the importance of good web design and how search engines really desire sites that are fully "responsive," that is, in other words, the sites have appropriate sizing and layouts for mobile as well as desktop, to give users the very best experience in terms of a layout and design in order to make the site as "navigable" as possible in terms of how users interact with it. It's very much possible to overlook this aspect and focus just on content and marketing (both of which are still extremely important for "passive" income efforts) and thus as a result have far lower google rankings and get far fewer views because of web page sizing problems.
This is by no means the only video about responsive design on the internet, and not the most in depth look at it out there. We recommend that if someone wants or needs to learn more about this topic, they also take a look at a responsive design web tutorial. The site creativebloq.com has created a list of tutorials here and you can also check out this one from w3schools.com if you like. Also, keep in mind, that when it comes to web design in terms of coding, it's not for everyone, so some people may consider purchasing a pre-packaged wordpress theme (for example) that's already geared out for responsive design. However, for all those actually doing the coding themselves by hand, we genuinely hope they have an amazing time when it comes to creating the design, as well as laying down the next fantastic set of web code for their amazing sites. So, on that note to all those folks out there – happy coding.


Link to Neil Patel's Video:
How to Make A Passive Income Online With A Mobile Responsive Website - Responsive Web Design Guide


Article Written by Bryan Fitzmartin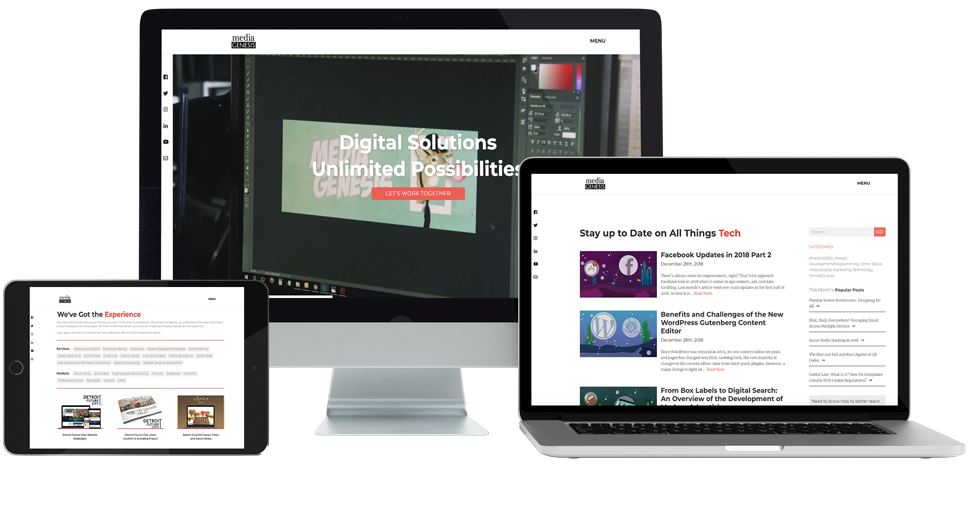 July 11, 2020
This video comes from an organization called "Income School"; unlike our last post, which featured an entry from Neil Patel, a marketing expert, who focuses on many topics, income school focuses strictly on the notion of "passive income." The idea works like this: first, by creating content and posting it on the internet, such as e-books (for example), or "niche" sites or branding sites, that causes a high enough volume of people to want to view that content so it can be "monetized" and you can make money off it – for example, by selling the product directly if it's an e-book or using an ads service such as "google ads" if it's a branding site. In theory (and this is one of the major features of the idea) this content can be somewhat "evergreen" in that both it causes people to want to view the material you created, but also the content in it would be created so it's relevant for a long period of time causing people look at it in the long term and make money in the long term. Those ideas create the "bulk notion" of making money using so-called "passive income" on the internet -- having content you create and it stays relevant for a long time.
But creating that content in an effective way so people want to actually view it and take the time to do so is one thing – but marketing it is also a big part of the equation. Some people say that the act of generating the content and making it "buzz-worthy" is the most important thing, but it can be argued that the act (or actually "skill," perhaps better said) of physically marketing it is equally important, and it would be a fair thing to say that. So here, to help everyone do that, in the video link that's been posted below, Income School list 9 tips for actually marketing your "passive income" material, that they say, actually works. Check it out, it may help you get way more eyeballs on your internet sites.


Link to Income School's Video:
9 Internet Marketing Hacks (That Actually Work)


Review by Bryan Fitzmartin